Lanark Radio, PA
AT&T Long Lines microwave and fiber terminal and repeater station serving the Allentown area. AT&T Point of Presence connecting to local Bell Atlantic network. Currently an active fiber terminal site.
Located on East Rock Rd 1.1 miles east of the I-78 Summit Lawn exit.
Tower is an American Tower property, no PCS or cellular tenants seen.
Microwave Paths
Cherryville, NJ (on to NYC via Iselin, NJ)
Plumsteadville, PA (on to Philadelphia Market via Southampton)
Lynnport, PA (on to Scranton and points north)
Centerport, PA (on to points west via Hanover, PA)
Local access path to Air Products and Chemicals, Inc.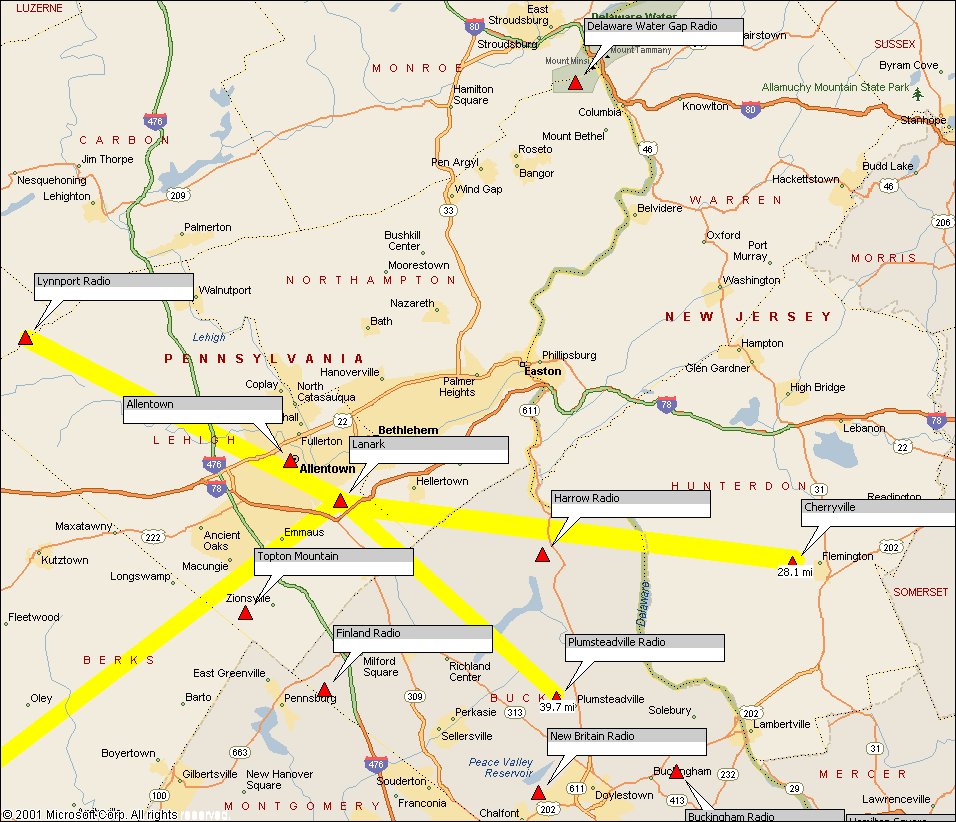 Home| |
This thumbnail page was generated by the evaluation version of ThumbsPlus
Images taken June 7, 2000
©2003 Michael W. Jacobs Commercial use prohibited without permission.