New Britain Radio
Former AT&T Long Lines TD/TH microwave repeater station.
Located on Old Limekiln Rd just north of Ferry Rd. 2.3 Mi NW of Doylestown, PA.
Currently an American Tower site, hosting several PCS/Cellular tenants.
Microwave Paths to:
Hamilton Square, NJ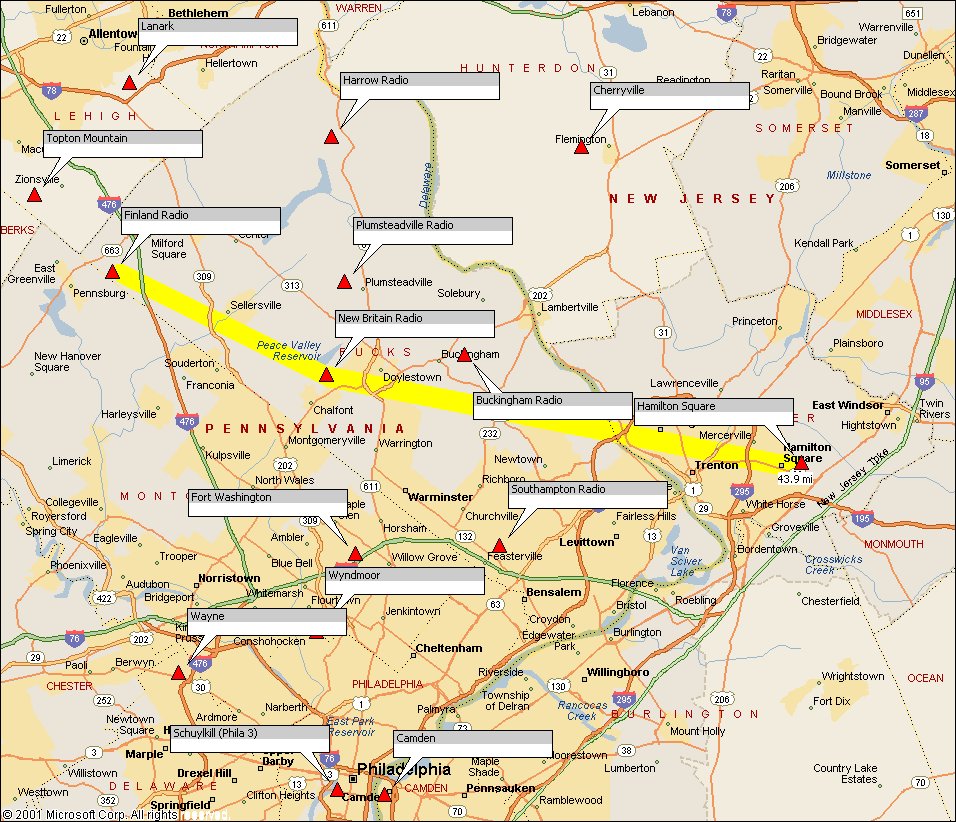 Microwave paths shown in green.
Home| |
This thumbnail page was generated by the evaluation version of ThumbsPlus
Images taken June 7, 2000
©2003 Michael W. Jacobs Commercial use prohibited without permission.